I was not entirely sure this car would exist. When the new Cadillac ATS-V makes 455hp from a twin-turbo V-6 and Ford is getting over 600hp out of their twin-turbo V-6s, a big 'ol 6.2-liter V-8 in the 2016 Cadillac CTS-V must be a hard sell. In fact, GM President Mark Reuss actually said, "Is a V8 necessary?  No. Appropriate, applicable and awesome?  Yes."
Here are some of the other bombs he dropped.
1. It's going to top the AMG E63 and BMW M5.
Reuss taunted Mercedes and BMW, whose stands were within earshot of his reveal, saying "It delivers more power than the Mercedes-Benz  [550hp E63 AMG] 5.5-liter V-8 and the [560hp M5] BMW M-series 4.4-liter V-8."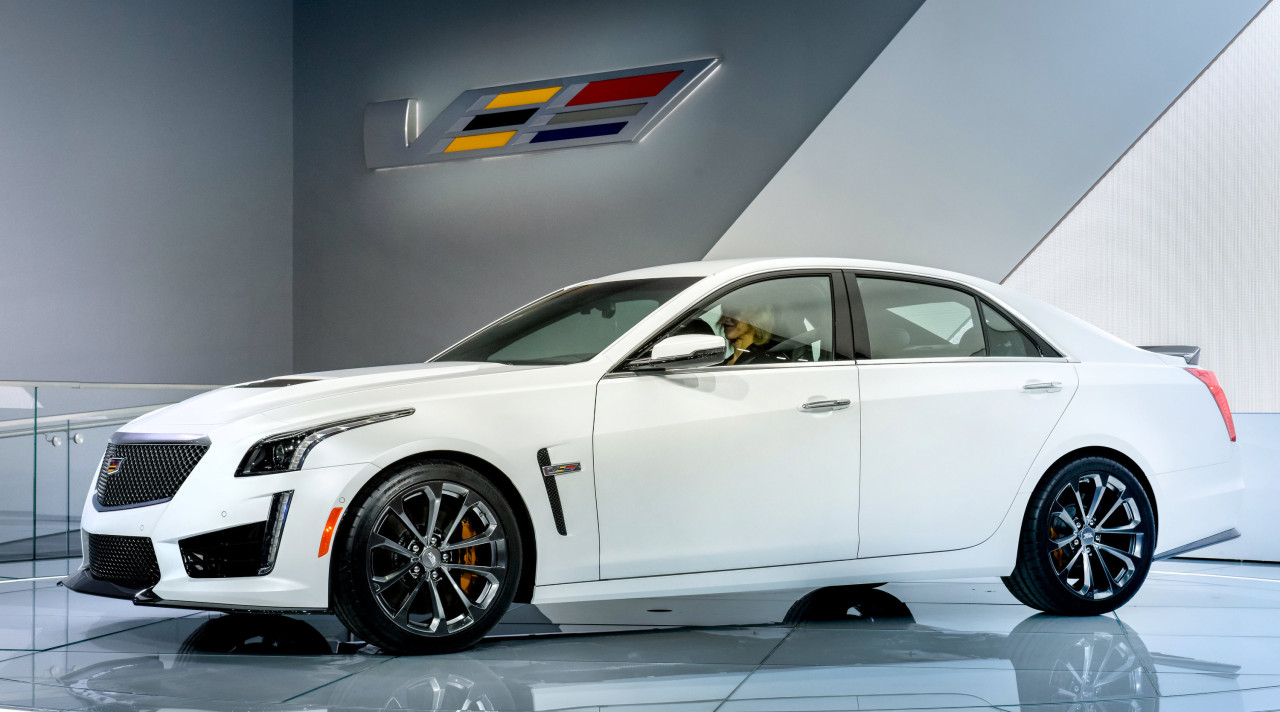 2. It's going to out-brake them, too.
More taunting: "BMW wants you to drop another $9,000 to upgrade the brake package before you take your M5 to the track." The CTS-V comes with a track-spec six-piston Brembo package, including 15.3-inch discs in front.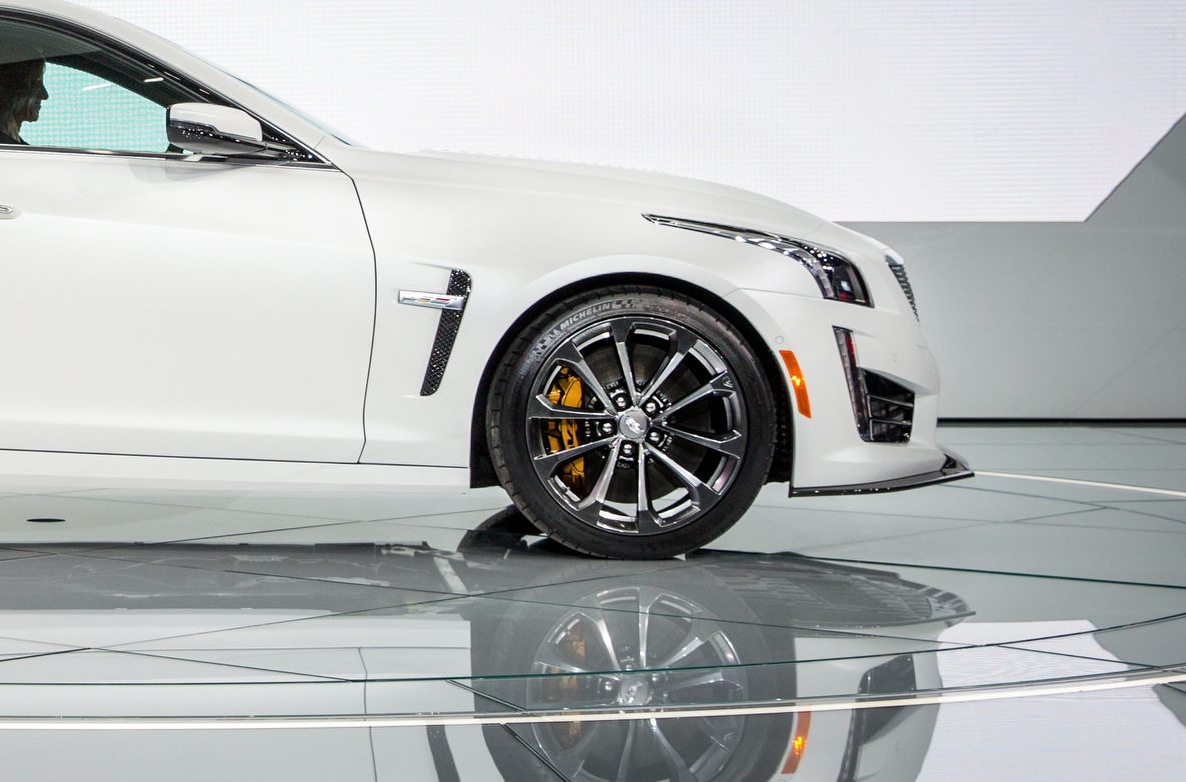 3. The Cadillac CTS-V will go 200mph.
That's a very, very fast Cadillac. I can't think of another American four-door that's ever gone that fast.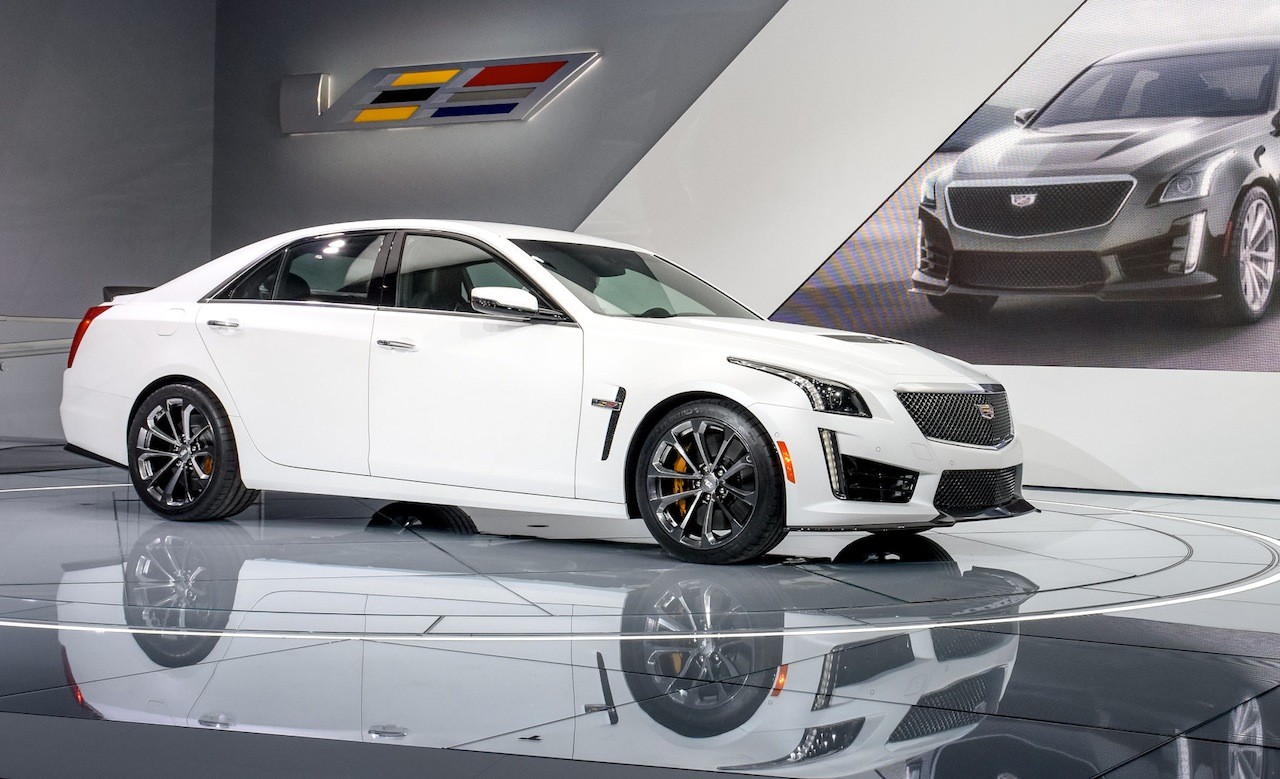 4. There will be amazing options.
The 2016 Cadillac CTS-V comes with a carbon-fiber good, splitter and fender flares, but there will also be an additional carbon fiber package with more aggressive splitter, hood vent, rear diffuser and spoiler.