Ferrari dropped a bomb with the announcement of the 488 GTB, an entirely new car. Maybe aware of what happened to Acura at Detroit when the Ford GT upstaged the NSX, they're not keeping it secret until the official debut at Geneva. Instead, if you have a reveal scheduled you better bring your A-game, because the Ferrari 488 GTB is off the hook.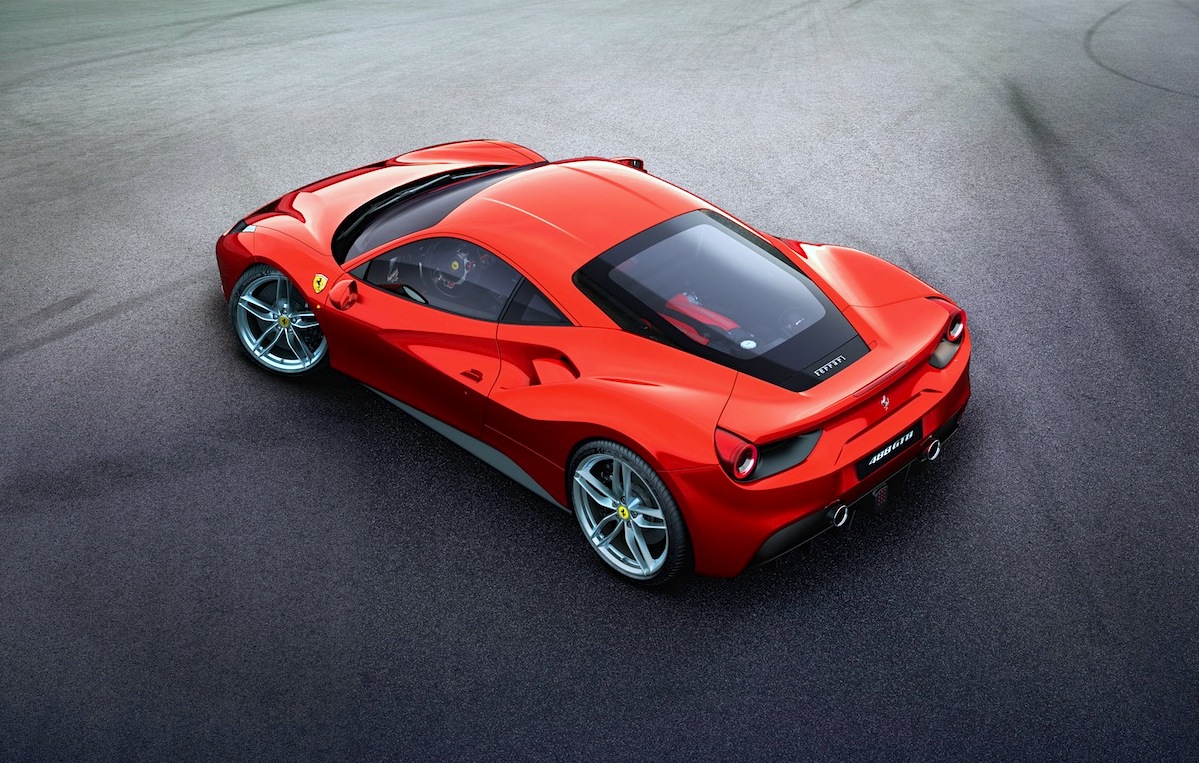 Unlike many recent Ferraris, it's not only a heritage car, but a purely sporting car as well. It looks a lot like a 458, but the 488 GTB has a new, 660hp turbo V-8 and does 0-124 mph (200 kph) in 8.3 seconds. Zero to 60 should be in the 2.9-second range. At just over 3,000 pounds with optional lightweight equipment (not specified, but probably a carbon fiber package) it's not what I consider ultralight, but the power-to-weight is almost identical to an Enzo. The reported top speed is 205 mph, where the Enzo did 217. On the other hand, sitting in an Enzo was about as comfortable as sitting inside a black-painted refrigerator and while stark and focused, the 488 GTB should be far more livable.
The heritage part comes in the nomenclature. Calling it the 488 GTB evokes the 288 GTO as well as the BB (Berlinetta Boxer) cars, although the "B" should mean it's a boxer engine. This is a 90° V-8 and it's certainly possible it has a Mustang-style flat-plane crank; if so, I'll give it a pass. It has been deliberately styled to resemble the V-8 308 GTB which, OK, was also neither a Berlinetta nor a Boxer. At the same time, it has what Ferrari is saying are the best aerodynamics of any production Ferrari, ever and get this–they're reporting 20 mpg.
For getting 660hp into the a package almost exactly the same size and weight of a Honda Civic SI, the Ferrari 488 GTB is the only choice for Car of the Week.